Seventy percent of residents surveyed in the U.S. and Canada want to register and pay for government services online.*
(*GHD Digital/Maru Group 2023)

Online services that your residents value most
Report issues and receive timely updates
Access key contacts for key information
Provide feedback on community-related issues
Find out what's happening in their community
Easy, online access to services and payments
How Govstack™ solves these problems
Govstack™ is an essential first step in your digital transformation. A secure SaaS platform created for government to help optimize and manage your content, deliver your services online, increase your efficiency, maximize your budget, and provide your residents with a superior experience.
Empower your organization
Elevate your public sector organization with Govstack™ – a modular, scalable platform to engage, inform and serve your residents online. Everything your growing organization needs to deliver what your community wants.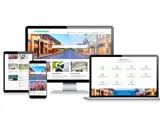 Personalized, single sign-on resident profile
24/7 secure online service delivery
Timely updates, notifications, and events

Govstack Forms™

 for online service registration and payments
Easy, non-technical website content management system
Powerful website builder
Automated processes to help you reduce costs
Transform your organization
GHD was good to work with and their effective project management of this initiative allowed us to launch our new website in less than 3 months. The Govstack platform is easy and intuitive to learn and manage. We are very proud of our new website and appreciate the support that GHD provided.Leduc County
The tools (provided) were easy to use and the City was able to deliver an excellent website with eCommerce, reporting and workflow that met or exceeded all our expectations.Manager of IS City of Belleville
The staff, expertise, project management and range of deliverables is second to none. They were incredible.Director, Marketing and Communications Kawartha Conservation
GHD is always very accommodating – their team has been absolutely wonderful and patient. As we learn all the ropes, GHD has been extremely helpful and would highly recommend the company to anyone. Awesome job!Township of Frontenac Islands