Products - Citizen Portal
Designed for your residents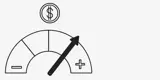 Save money
Did you know a phone call interaction is 40x more expensive than online? Why not give your residents access to everything they need and save money for your city!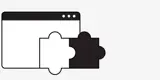 Seamless integrations
Citizen Portal can integrate with existing in-house or third-party systems to offer your users a wide range of service options while ensuring that your data remains secure.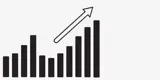 Completely scalable
Citizen Portal gives you the ability to scale up. You can start with the most in-demand online services and grow with the evolving needs of your residents.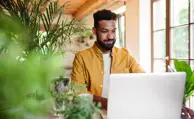 Your citizens main hub for city services
Let your citizens decide what services they care about most with a personalized digital dashboard that's simple and easy to use.
Integrated to your systems
Citizen Portal connects all your in-house and third-party platforms by bringing everything together in an intuitive and easy to use dashboard for both your admin and your citizens.
Save time and money
Did you know a customer service interaction on the web is nearly 11 times less expensive than a phone transaction? Provide everything a citizen needs in one spot – resulting in fewer phone calls, less emails and more savings.
Anywhere, anytime, anyhow
Citizen Portal puts the control in your citizen's hands – allowing them to access the city services and information they care about, whenever and wherever they need it.
Paperless, made easy
By giving your citizens access to everything online, you can go green and reduce printing and mailing efforts for pickup calendars and tax and utility bills.
Accessible for all
Compliant with WCAG 2.0, Citizen Portal is completely accessible to the residents in your community.
Secure at its core
Citizen Portal is a secure platform that integrates all public services into a single place, requiring a single sign-on. All API communications are secured by either APIKey or OAuth2 Client credential grant and  supported by cloud-based hosting on MS Azure
A personalized interactive dashboard for your residents



Pay property taxes
Apply for permits
View events and news
Obtain marriage and pet licenses
Pay utility bills
View garbage and recycling notifications
View road closure updates
Register for programs
Elevate your Govstack Citizen Portal™ with these products
Additional Govstack™ Products