Designed for
public sector websites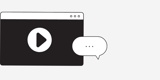 Informative navigation tools
Effectively lead your residents to the services and information they care about with Govstack CMS - a content management system built with advanced search, clean layouts and better content management to increase your residents' user experience and overall satisfaction.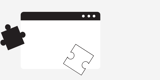 Accessible web design
Trust that your online services and information is accessible for everyone with a website you can trust that complies with Web Content Accessibility Guidelines (WCAG) 2.0 AA standards.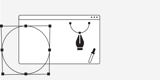 Flexible layouts
Easily add and edit pages, sections, sub-sections with our intuitive, non-technical content management system so you can keep your site fresh and your residents informed.
Edit and create
Easily add and edit pages for your website. Standard formatting and Word-like editor to build dynamic content for your pages.
Design layouts
Adjust design elements on your website to customize your background images, CSS, colours and fonts.
Preview mode
View and edit updates in preview mode. See changes on any device size from your desktop.
Menu and navigation
Easily set up your website's public-facing navigation menu and structure. Add new sections or subpages with a click and drag site architecture that updates dynamically.
News and alerts
Allows you to create and post news items and add alerts and pop-ups to your website. Draw attention to key updates and information with real-time notifications.
Search engine optimization
Preview how your page will appear in search engines to improve site traffic. Robust search for quick access to key information.
Media, images and documents
You can upload a variety of file types including images, PDF documents, vector files and videos.
User management
Easily manage permission levels when adding new users to the Govstack Back Office including administrative users or editors.
Social media integration
Ability to embed social media feeds and videos to keep residents engaged and information current.

Take your website to the next level


Build micro-sites and landing pages to augment your service delivery online
Design themes created specifically for the public sector
Design flexibility allows you to customize page layouts and add digital tools as needed
Control your CSS and brand with layout builder to create more feature-rich, columned responsive content
Ability to embed third-party code (i.e. Google Maps)
Elevate your Govstack CMS™ with these products
Additional Govstack™ Products